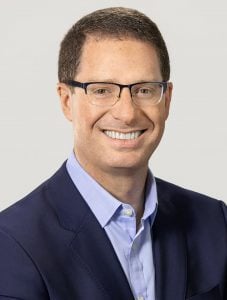 Acting Comptroller of the Currency Brian P. Brooks will step down from the Office of the Comptroller of the Currency (OCC) on January 14, 2021. OCC Chief Operating Officer Blake Paulson will become Acting Comptroller of the Currency, according to a statement by the bank regulator.
Brooks issued the following statement:
"It has been a great honor to serve the United States as Acting Comptroller of the Currency. The Office of the Comptroller of the Currency (OCC) is the most extraordinary of federal agencies filled with the most dedicated, professional, and gifted staff any executive can hope to have. I am extremely proud of what we have accomplished together through what have been extraordinary times by any measure."
Upon being selected as the Acting Comptroller, Brooks distinguished himself as being Fintech innovation-friendly quickly moving to update important regulatory practices at the OCC. During his eight months as Acting Comptroller, the OCC rapidly moved to provide relief and support to national banks and federal savings associations during the ongoing COVID-19 health crisis.
The OCC promoted greater financial access and economic opportunity by eliminating regulatory uncertainty regarding valid-when-made and true-lender rules – important for the online lending industry. The agency also continued to implement its new Community Reinvestment Act rule to promote more investment, lending, and services where they are needed most.
Project REACh remains a highlight of Brook's term. Project REACh includes active participation of bankers, civil rights leaders, and technologists working at national and regional levels to identify and reduce barriers that prevent underserved and minority populations from participating fully and fairly in our economy.
Key to his brief tenure were the moves Brooks took to provide regulatory clarity regarding digital assets including stablecoins.
Earlier today, the OCC announced approval for the first digital asset bank – Anchorage Digital Bank.
Brooks said the actions they took as a team will help ensure the federal banking system operates in a safer, sounder, and fairer manner for decades to come.
The minority leader of the House Financial Services Committee Patrick McHenry issued the following statement on the news of Brooks' departure.
"Acting Comptroller Brooks has been a steadfast advocate for financial technology, regulatory modernization and driven innovation. In his fast tenure, he provided clarity on the 'true lender' doctrine, added certainty that loans are 'Valid-When-Made,' and worked to ensure lawful companies are not being shut out of the financial system. Personally, it was an honor to work with Brian on delivering his smart, aggressive agenda. His time at the OCC was an unmitigated success, and I'm grateful for his service to our nation."
Brooks said he was leaving the agency in capable hands with the selection of Paulson, who is a career bank examiner and has served as Chief Operating Officer since June 2020.