Summarising John Irving's 14th novel, Avenue of Mysteries, is rather like attempting to relate someone else's dream to a third party. Not just because the narrative weaves in and out of the protagonist's drug-induced memories and dreams, transposing the reader vertiginously between the present and the past, but because the novel is a meandering – and at times frustrating – blend of the real, the surreal and the miraculous.
The story follows Juan Diego Guerrero, a middle-aged Mexican-American novelist at odds with his cultural identity: "What Juan Diego believed was that people were always seeking a commonality with the Mexican-American experience, and he could find no common ground in his own experience; more truthfully, he didn't look for it."
Juan Diego grows up with his sister, Lupe, on a rubbish dump in Mexico, looked after by a man – Rivera – who may or may not be the father of one or both of them. Lupe can read people's minds and Juan Diego is a child prodigy who rescues burning books from the dump and teaches himself to read in multiple languages. After Juan Diego's foot is run over by Rivera's truck, the local Jesuits take him under their wing, leading to his eventual adoption by an American former priest, Edward, and his Mexican partner, a transvestite prostitute named Flor, with the three of them relocating to Iowa. Forty years later, on an unlikely pilgrimage to the Philippines, Juan Diego revisits the memories of his childhood in Mexico while encountering an eccentric and extensive cast of characters.
Thematically, Avenue of Mysteries navigates familiar Irving preoccupations; sex, Catholicism, circuses, memory, Aids. There are lengthy – often laborious – discussions about religion; about the convoluted history and rigid rules of the church and about the Virgin Mary – or "Mary Monster" as Juan Diego and Lupe refer to her after they believe her statue is responsible for their mother's death.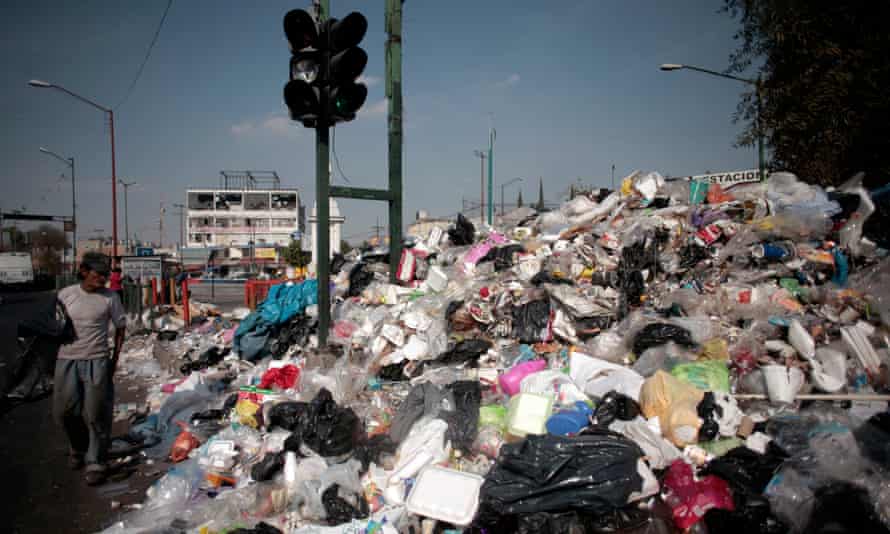 Descriptions of sex read like adolescent male fantasies. On his flight to the Philippines, Juan Diego meets a mother and daughter – Miriam and Dorothy – both of whom he subsequently sleeps with. Both Miriam and Dorothy are elusive, spectral characters, but it is Irving's descriptions of Juan Diego's sexual encounters with them that make for uncomfortable reading: "She liked to make his cock slippery with shampoo and rub herself against him under the water" or: "This was when Juan Diego realised that the screaming woman was Dorothy… it was Dorothy's orgasm that was amplified, above any expectation and beyond all reason."
If the sex has an adolescent quality to it, so does Juan Diego's use of prescription drugs: the beta-blockers to help reduce his blood pressure, and the Viagra to counteract the stymying sexual effects of the beta-blockers. Early on in the novel, Juan Diego complains: "The beta-blockers are blocking my memories… They are stealing my childhood – they are robbing my dreams!" and he thus begins altering his prescriptions to retrieve his recollections. It takes until almost the end of the novel for Juan Diego to admit that he's been behaving "childishly" towards both the women and the drugs, but by then the reader's patience may well have worn thin.
For all the narrative meanderings in Avenue of Mysteries, there's very little emotional engagement, either with the characters or their context. The sole exception is chapter 25 – "Act 5, Scene 3" – in which Juan Diego recalls the demise of Edward and Flor; their HIV diagnoses, their illnesses and subsequent deaths from Aids. The chapter's title refers to the inscription from Romeo and Juliet that Edward chooses for their joint headstone, and these 18 pages affectingly encapsulate the tragedy and stigma suffered both by early sufferers of the illness and encountered by Juan Diego due to the unconventional configuration of his family. There is a moment where the adult Juan Diego spies in a restaurant a man who bullied him at school and the resulting encounter is not only moving but one of the few times in the novel Juan Diego is an empowered, sympathetic character.
Avenue of Mysteries undoubtedly provides an exhaustive portrayal of its protagonist's life, but the result is an exhausting endeavour for the reader. At one point in the novel, Juan Diego opines: "Behind every journey is a reason"; after 460 pages, it's unclear precisely what the reason for this particular literary journey may have been.
Avenue of Mysteries is published by Doubleday (£20). Click here to buy it for £16