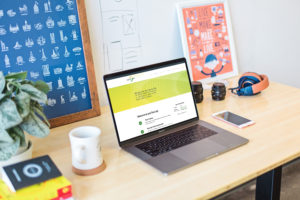 Open the minimum disclosure document (MDD) of any US or global ETF and you'll find the so-called FAANG (Facebook, Apple, Amazon, Netflix and Google) stocks firmly ensconced in the Top 10 holdings. While a broad-market, global ETF weighted by market capitalisation is a wonderful start for any investor, some investors might find such large exposure to only a handful of stocks alarming, even if they are the stocks driving returns.
The past few years have seen local ETF issuers respond to a demand for niche products that give investors more control over their exposure to certain sectors and companies. The technology space has been particularly interesting. While there's much duplication in the ETF industry, the three technology ETFs available to investors each track a completely different index. 
Sygnia introduced its 4th Industrial Revolution ETF (JSE code: SYG4IR) at the end of 2017. A few months later Stanlib introduced what is now known as the 1nvest Info Tech Feeder ETF (JSE code: ETF5IT). Soon after, Satrix responded with the NASDAQ 100 feeder ETF (JSE code: STXNDQ). All three of these ETFs aim to give investors access to technology companies, albeit in vastly different ways. Read our article comparing the Satrix and Sygnia products here.
The ETF5IT is a sub-index of the famous S&P500 index. It is therefore also weighted by market capitalisation, but excludes all companies that do not fall within the information technology sector. Of the FAANG stocks, only Apple is included in this index, since this is the only one of the five classified as a bona fide information technology company according to the Global Industry Classification Standard (GICS). Since Amazon belongs to the Consumer Discretionary sector and the rest to Communication Services, that leaves a lot of room in the ETF5IT for true tech. That this sub-index consists of 74 constituents is another reminder of the sheer size of the US market. This is a total return ETF, which means your dividends are reinvested automatically.
Investors seeking exposure to US-listed global companies without the FAANG exposure might use this ETF in addition to a broad-market ETF to increase exposure to the information technology sector in its purest form. Since Apple is already a big player in many broad-market indices, however, be careful of over-exposure to a single share. 
| | |
| --- | --- |
| ETF name | 1nvest Info Tech Feeder ETF |
| JSE code | ETF5IT |
| ETF issuer | 1nvest |
| Issue date | 7 March 2018 |
| Total investment cost | 0.39% |
| ETF Benchmark | S&P 500 Info Tech Index |
| Tax-free savings account | Investment allowed |
| ETF major holdings | View the list here. |
| Market cap | R378m |
| Performance 1 year | +14.2% |
| Performance 3 year | +116.5% |
| Performance since launch | +160.5% |
| Dividend yield | Reinvested |
---